In this episode Dawn Gabriel, LPC joins Gordon for a deep dive into redemption and finding your soul through spirituality, the divine, or the universe. Dawn, a licensed professional counselor and the person behind the Faith Fringes Podcast, opens the show by being vulnerable and speaking about the divorce she experienced at the age of twenty-five. Then, she explains how the divorce changed her relationship with faith and God. Tune in as we chat about the importance of finding a sense of purpose on your journey, the problem with short-term pleasure, and how to express meaning within our lives.
Meet Dawn Gabriel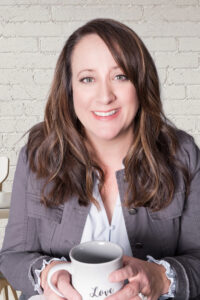 Dawn Gabriel is the founder and CEO of Authentic Connections Counseling Center and host of Faith Fringes podcast.
Dawn creates engaging space for fellow clinicians and healers to look deeper into their spirituality and faith. She has about 20 years of diverse experience in the clinical mental health world and currently focuses on helping therapists engage their spirituality in new ways in order to cultivate a deeper and authentic connection with God. Dawn hosts Soul Care Retreats that are exclusively for therapists as she believes that we need our own sacred place to slow down and let go of all that we hold in order to continue our transformative work with others.
Dawn is a chai and wine connoisseur, a hiking trail enthusiast, a wife, and mom of two boys who all love living and adventuring in Colorado.
Free Giveaway – Spiritual Reflections Course – https://faithfringes.com/spiritual-reflections-course/
FREE 8 week email course to engage more of your own faith journey from a different perspective. Included is a journaling workbook to guide you through exercises that will help you explore what you were brought up to believe, including disillusion and hurt, while also cultivating a deeper and authentic connection with God.
Dawn's Divorce and A Story of Redemption
Dawn went through a divorce at the age of twenty-five. She lived in a conservative culture where you don't get a divorce, no matter what. Well, Dawn found out that her husband cheated on her. Unfortunately, Dawn did not get positive support from her church on her journey. It was the antithesis of kindness and compassion. Now, Dawn has been remarried for thirteen years; it has been her story of redemption. Something that has helped Dawn on her journey is a particular book; she recommends reading The Relentless Tenderness of Jesus by Brennan Manning.
How You Can Connect and Communicate With God
Growing up, Dawn was conservative. The churches she went to taught a lot about following the rules rather than speaking about what your relationship should look like with God. When Dawn got a divorce, she thought she was committing the biggest sin. She believed God would be condemning her during one of the worst pains of Dawn's life. Eventually, Dawn realized she shouldn't be thinking about what she could do for God. Instead, Dawn started to focus on how she could connect with God. Overall, think about where you find peace when communicating with God.
Ways To Find Faith In Your Daily Life
There tends to be a deeper place within our souls. Whether you have a traditional faith or not, there's still this element that you have to ground in something bigger than yourself. The way you are doing life may not be working anymore, and you may crave something more profound. If you are on a journey of self-awareness, you may want to find faith in spirituality, the divine, or the universe. When we don't have meaningful things in our lives, we will quickly substitute with pleasure. Things that provide us pleasure are usually short-lived and hollow. All in all, there is something bigger than ourselves, and it's time to connect with that.
Creating A Sense of Purpose To Give Us Deeper Meaning
We should have a more profound sense of purpose and meaning, they are basic human needs. Sometimes we don't find that more profound sense of purpose until we meet our other basic human needs. However, it's still critical to wrestling with your sense of purpose. If you don't find meaning, you may try and fill that void in other ways. Those other ways will not be as fulfilling as finding your purpose. We need to find ways to express meaning through kindness and compassion. That way, we can discover life-long peace, forgiveness, and purpose.
Sign up to receive email updates
Enter your name and email address below and I'll send you periodic updates about the podcast.
About
L. Gordon Brewer Jr., LMFT |Podcast Host – Gordon has spent his career in helping professions as a licensed therapist, counselor, trainer, and clergy person.  He has worked with 100's of people in teaching them the how to better manage their emotions through self-care and the practices of kindness and compassion.  Follow us on Instagram and Facebook .  And be sure to subscribe to our newsletter.